Trends and Insights From Nonprofit and Volunteer Viewpoints
Great news, volunteerism is thriving! In partnership with VolunteerMatch, we surveyed over 10,000 volunteers and 735 nonprofit organizations to dive into important topics including: what motivates and keeps volunteers engaged; volunteer impact and recruitment; the importance of background screening; the digital shift; and much more.
Download the report – 2020 Industry Insights: How Volunteer and Organization Perspectives Align – to help improve your organization's volunteer screening and onboarding program.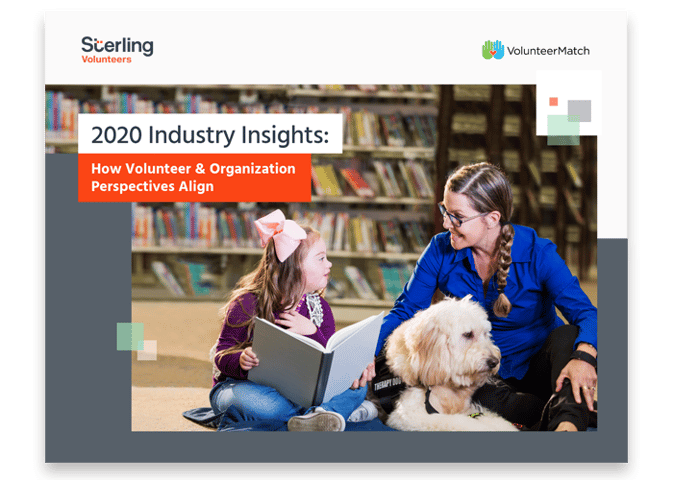 A few key takeaways

:
Volunteers are increasingly giving their time for the social aspect.

Sharing the impact of a volunteer's service is key to keeping volunteers engaged.

Volunteers are willing to spend more on their own background check than organizations think.

More than half of volunteers use digital platforms to find opportunities.