Volunteer engagement has been evolving for years, but due to the Covid-19 pandemic, organizations were forced to accelerate change. Disruptions are challenging, yet they are not all bad. Innovations in how we engage volunteers can serve organizations well, and these innovations can be harnessed for greater success in the future.
This eToolkit, designed for leaders of organizations and organizational or community leaders of volunteers, offers a step-by-step guide to rethinking recruitment and retention.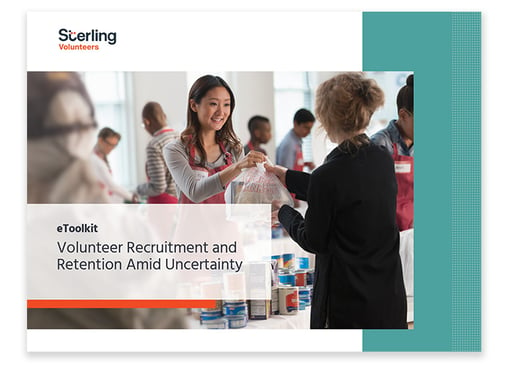 Download this eToolkit for organization use cases and helpful tools to:
Conduct needs assessment and define position descriptions
Set goals and metrics for recruitment and retention
Develop a strategic recruitment plan
Maximize retention using key checklists
A special thanks to our guest author Beth Steinhorn, President of VQ Volunteer Strategies.